Window Cleaning FAQs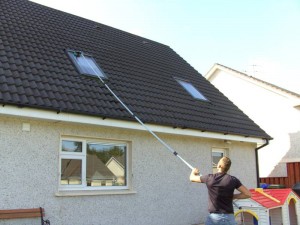 Q: How can I pay if I am at work when you call?
A: GM Services are used to working around our customer's schedules, and we offer a self addressed envelope option or alternatively you can leave the money in a prearranged place.
Q: How often should I get my windows cleaned?
A: Everyone's windows are different depending on your location and other factors. We can call regularly in 4, 6, 8, 10 or 12 week cycles or you can just ring when you need us.
Q: If I arrange for you to come in a cycle, how will I know when you are due to call?
A: GM Cleaners usually ring the night before to arrange a time with you, unless otherwise agreed.
Q: Can you call at extra times if I have a special occasion coming up and you are not due to clean my windows?
A: Yes, our cleaners will call and clean your windows for a party, barbecue, or any special occasion (excluding Christmas and Easter).
Contact Us
NOW for all your Cleaning Needs
GM Cleaners Services Have Full Public Liability Insurance Cover
Q: Do you just clean offices as well as people's homes?
A: Yes, we are cleaners of homes and shops, offices, schools, commercial properties etc.
Q: I was happy with the old system I used for cleaning my windows, will the new system clean my windows as well as the old method?
A: Definitely, because it cleans the frames
and
the glass without leaving any soap residue (which attracts dirt), our new Ladderless Window Cleaning is more thorough than conventional methods.
Q: I have difficult to reach windows above my conservatory, can you reach them?
A: Most of the time we can reach all windows without any problem and we can use ladders if necessary.
Q: Ca you come at a time that suits my schedule?
A: Yes, GM Services can call to your home or business at a time that suits you. Just
contact us
to make an appointment.
Q: How much does the cleaning service cost?
A: Once we have seen your property and taken into consideration ease of access, height of windows etc., we will give you a competitive quote for the work to be carried out.
Q: Can GM Cleaners clean in the rain?
A: Yes, we can clean in light rain. In times of very bad weather we could be up to a week late for domestic customers and for commercial customers our cleaners work in all weathers.
Q: Do you offer a guarantee?
A: Yes, if you are not happy with any cleaning work from GM Services, simply ring us and we promise to call you back to resolve your query within three working days.
---
Contact Us
NOW for a free quote or for more information.
GM Services is part of Prowash Limited
Phone:
Michael on 087 2828416 / 021 4358701
Email:
hickeys45@gmail.com
Company Reg. No.:
679441